Teledyne Hanson Releases Phoenix Dry Heat Diffusion Cell Testing
Teledyne Hanson's new family of solutions for transdermal release-rate measurement refines the art of diffusion cell testing.
Los Angeles, CA: Teledyne Hanson Research announced the release of the Phoenix™ family of dry-heat diffusion testing instruments. The Phoenix product line-up includes an advanced dry-heat diffusion cell, a compact six-cell manual sampling system, and a robotic platform capable of unattended testing of up to 24 diffusion cells at once.
Diffusion-cell testing of topical and transdermal products has been known to be cumbersome, time-consuming and subject to inconsistencies due to variances in operational procedures. Dissolution testing by comparison produces significantly more precise results. With the new Phoenix family of diffusion testing products, this gap has been closed. The new Phoenix dry-heat diffusion cell is more precise, easier to use, and less prone to operator error. The Phoenix DB- 6, a six-cell manual sampling system, is faster to set up, easier to operate, and is controlled by an advanced single-board computer with a powerful processor, color-touch screen display, large data-storage capacity, and built-in SQL database. The Phoenix RDS automated platform employs the same six-cell blocks as the DB-6, providing modularity and ease of upgrade from manual to automated lab procedures. The system operates unattended on a robust Teledyne CETAC 7000 Series XYX autosampler platform controlled by a Windows workstation capable of running two Phoenix RDS instruments containing up to 24 diffusion cells at once. Programming is fast and easy, and the gains in cost, consistency, lab capacity and throughput are significant.
"Hanson has been an innovator in diffusion cell testing since first introducing the definitive Model A contained in USP <1724>. Our decades of experience in diffusion cell testing have now culminated in a new level of precision and efficiency in the Phoenix line of diffusion testing solutions," explained Keith Hamman, President and General Manager of Teledyne Hanson Research.
For further details, including a video outlining the key features of the new product family, please visit https://hansonresearch.com/diffusion-testing/phoenix-dry-heat-systems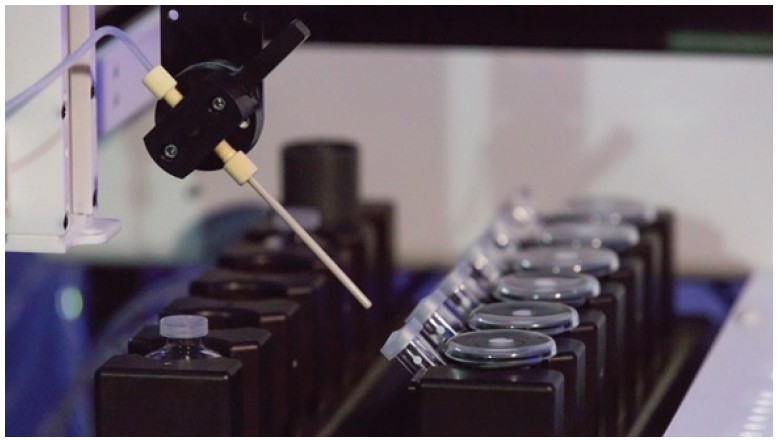 About Teledyne Technologies Incorporated
Teledyne Technologies is a leading provider of sophisticated instrumentation, digital imaging products and software, aerospace and defense electronics, and engineered systems. Teledyne Technologies' operations are primarily located in the United States, the United Kingdom, Canada, and Western and Northern Europe. For more information, visit Teledyne Technologies' website at www.teledyne.com.
About Teledyne Hanson Research
Teledyne Hanson Research, a division of Teledyne Instruments, Inc., specializes in the design and manufacture of precision analytical instruments used in pharmaceutical and nutraceutical manufacturing, research, and quality control. Hanson Research was founded in 1951 by Bill Hanson, the innovator of the modern six-vessel dissolution tester and the Model A diffusion cell. Hanson's testers, autosamplers, and related accessories are used by scientists in more than 75 countries supported by a global network of service engineers. Hanson Research was acquired by Teledyne Instruments in December 2016. For further information, please visit teledynehanson.com.
CONTACT
John Simmons
Teledyne Hanson Research
+1 818-882-7266
pr@hansonresearch.com