Protect Your Accessories!
Agilent has recently introduced a new way to ship and store your dissolution accessories. Effective now, when you order one of the 6-packs of accessories shown below, they will be shipped in a reusable plastic container with pre-cut inserts to safely secure your accessories.
Did you know that most of the damage occurs to paddles and basket shafts when they are not in use? Most damage occurs when accessories are off the dissolution apparatus and are being cleaned or in storage. Storing accessories loose in a drawer may be convenient, but it is a good way to damage these components. These new plastic cases are a convenient way to keep sets of accessories together and prevent damage when not in use. Ordering details are below.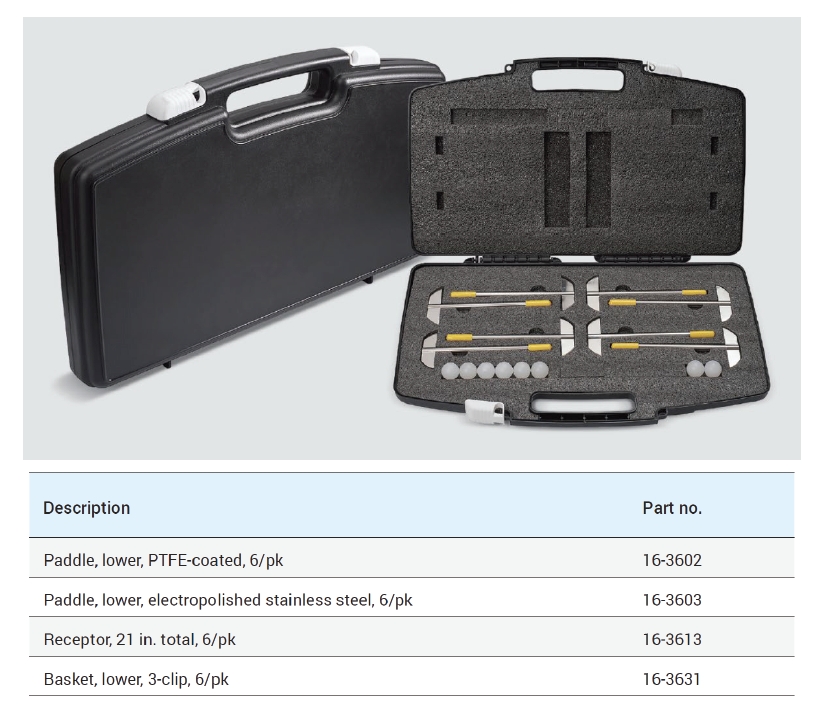 About Agilent Technologies
Agilent Technologies Inc. (NYSE: A) is a global leader in life sciences, diagnostics and applied chemical markets. With more than 50 years of insight and innovation, Agilent instruments, software, services, solutions, and people provide trusted answers to its customers' most challenging questions. The company generated revenues of $4.47 billion in fiscal 2017 and employs 13,500 people worldwide. Information about Agilent is available at www.agilent.com.