Agilent Announces Innovation Award and Product Updates
Agilent Technologies Inc. has announced that the newly launched NanoDis System has been included in the Innovation Awards from The Analytical Scientist (https://theanalyticalscientist.com).
The recently launched NanoDis System utilizes cross-flow filtration—used traditionally in industrial process chemistry— combined with conventional dissolution instruments to enable nanoparticle dissolution testing. Along with the introduction of automation for the complete workflow, the novel new system improves the process of getting new drugs to market.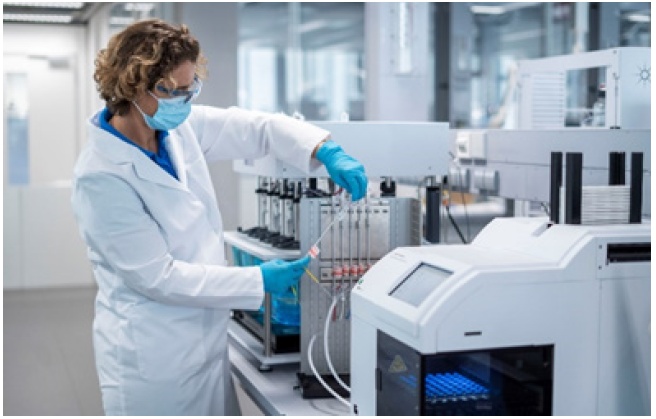 "The overwhelmingly positive response for the NanoDis System from the dissolution community has been quite remarkable," said Michael Frank, associate vice president of global marketing for Agilent's Liquid Phase Separation division. "At Agilent, we strive to deliver products that support scientists and their need to prove reliable results in an efficient and effective way, which is exactly what the NanoDis System delivers."
For more information about the NanoDis System, please visit the website: https://www.agilent.com/en/product/dissolution-testing/dissolution-apparatus/nanodis-system.
Additionally, an update to the Cary WinUV Dissolution Software that supports Agilent's online UV-Dissolution systems has been released as version 5.2.2. This version now accommodates:
Support methods utilizing USP Apparatus 5 (Paddle over Disk) and 6 (Rotating Cylinder) for transdermal patch testing
Enhanced data processing functionality to execute methods with an increased number of timepoints
Compatibility with current version (5.1.3) of Spectroscopy Configuration Manager and Spectroscopy Database
Administrator software to facilitate 21 CFR Part 11 compliance Existing users should contact their Agilent representative for upgrade details of current systems. For more details about the Multicell or Fiber Optic online UV-Dissolution systems, please visit: https://www.agilent.com/en/product/ dissolution-testing/online-uv-dissolution-systems.
About Agilent Technologies
Agilent Technologies Inc. (NYSE: A) is a global leader in life sciences, diagnostics and applied chemical markets delivering insight and innovation toward improving the quality of life. Agilent instruments, software, services, solutions and people provide trusted answers to customers' most challenging questions. The company generated revenue of $5.34 billion in fiscal 2020 and employs 16,400 people worldwide. Information about Agilent is available at www.agilent.com. To receive the latest Agilent news, subscribe to the Agilent Newsroom. Follow Agilent on LinkedIn, Twitter, and Facebook.