Distek Receives U.S. Patent for Innovative Dissolution Sample Probe Design
North Brunswick, NJ — Distek, Inc., a reputable leader in laboratory pharmaceutical instruments, is pleased to announce the award of U.S. Patent 11,454,570 for their G2 sampling probe designed for dissolution testing and related applications.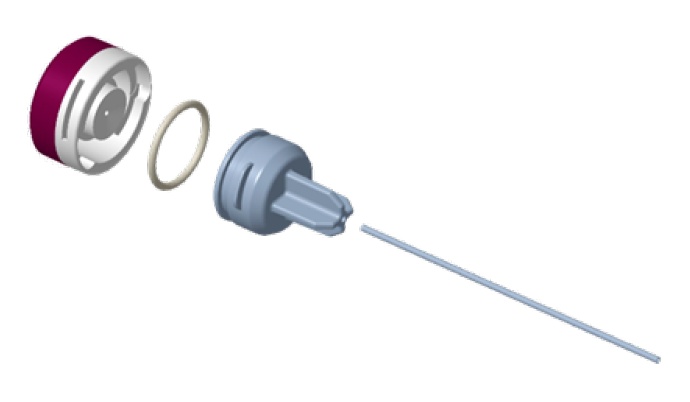 The G2 sampling probe, a two-piece design comprising a cap and base, securely twist-locks together to create a reliable and robust sampling system. Notably, the cap and base feature integrated media transfer regions that effectively reduce flow resistance. This design enhancement mitigates the risk of blockages or contamination during the dissolution testing process, ensuring accurate and dependable results.
"We are proud to receive this patent," said Jeff Brinker, President at Distek. "This patent highlights Distek's ongoing commitment to innovation and delivering advanced solutions to our valued customers."
To learn more about the G2 sampling probes and explore how Distek's solutions can enhance your laboratory operations, please contact Distek Customer Service at +1 732 422 7585, email info@distekinc.com, or visit www.distekinc.com.
ABOUT DISTEK, INC.
Distek engineers highly innovative, user-friendly instruments with advanced features. Our product range includes water bath and bathless dissolution systems, dissolution media preparation, in-situ fiber optic UV, bathless tablet disintegration and dissolution autosampling. Our bioprocessing solutions include the BIOne single-use bioreactor and the BIOne 1250 bioprocess control system for mammalian and microbial models
Serving brand name, generic, and biosimilar drug manufacturers, CROs, CMOs, and more, Distek caters to a diverse market, including cultured foods, Nutraceuticals, agriculture, and government agencies. With ISO certification since 2002 and multiple patents, we ensure consistent service and continuous improvement.
Sean Gilmore
Distek, Inc.
121 North Center Drive
North Brunswick, NJ 08902
732.422.7585 |
info@distekinc.com