Logan Instruments' Release of Innovative Products
Diffusion Flow-Through Cell System, which is available in 6, 8, 12, 16, and 24-cells configurations, offering scalability and flexibility to accommodate diverse research needs.
Key features that set the Logan Transdermal Diffusion Flow- Through Cell System apart: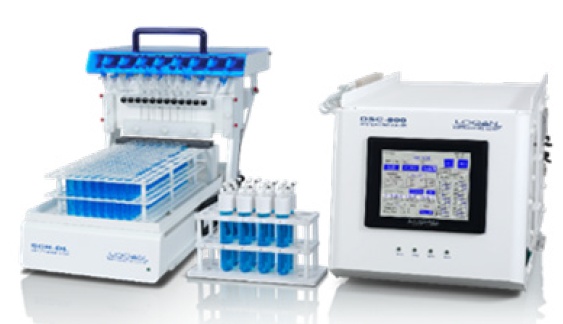 Integrated syringe pump ensures precise flow rates, surpassing traditional peristaltic pumps, and provides outstanding resistance to chemicals
Dry heating system eliminates the need for water replacements, making the heating process more efficient and sustainable
Innovative preheating design guarantees precise temperature control
Adjustable flow rates range from 0.1-4 mL/min, with an accuracy of less than 1% error, enabling accurate and repeatable data collection
Wide range of sample collection methods, suitable for studying drugs with diverse physical properties and formulation types
Compliant with the latest USP <1724>, FDA 21 CFR Part 11, and cGMP/GLP regulations
Another new product that Logan launched in 2023: AIR-1300.
AIR-1300 is a fully automated shake and fire benchtop system that can test MDI, nasal spray, and nasal aerosol products with extreme precision and repeatability. Air-1300 provides total control over the testing techniques and guarantees accurate, controlled, and repeatable testing by eliminating manual inconsistencies.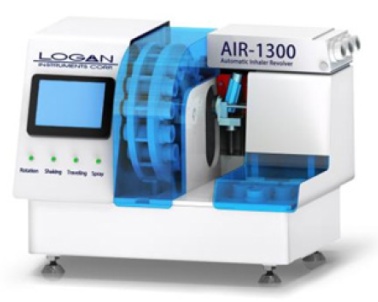 Continuous testing of up to 13 doses with high efficiency
Built-in analytical balance enables automatic dose weighing
Support for a wide variety of inhaler and nasal dosing test samples
Compliant with USP <601>
Temperature and relative humidity measurement functions
User-friendly touchscreen display for user control
For inquiries from the U.S., please contact brian@loganinstruments.com.
For international inquiries, please contact joan@loganinstruments.com.