Agilent Dissolution Systems Digital Source Book Now Available
The measurement device that has taken the dissolution industry by storm now has even more capabilities. The 280- DS Mechanical Qualification System (MQS) provides laboratories with a solution to rethink how qualification of USP Apparatus 1 and 2 is managed.
What if instrument qualification only required 15 min of analyst's time?
What if the system was so innovative, results obtained were user-independent?
Would you continue performing qualification every 6 months?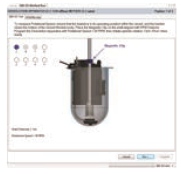 The power of the 280-DS MQS gives laboratories the freedom to think about ways to redefine their internal laboratory procedures. By making the physical parameter measurement simple and reliable, instrument integrity is vastly improved and failure investigations as a result of qualification failure are limited, if not entirely avoided. The accompanying software guides the user step-by-step through the qualification process and even trends instrument data to reveal potential problems before they become outof- tolerance.
While compatible with all Agilent, Varian, and VanKel models, as well as most open-head designed systems from various manufacturers, since its initial release in 2012, the 280-DS is now even more flexible. Minor modifications to the Vessel Module—including add-on spacers and an arm extension—have expanded the range of vessel heights where the 280-DS can be utilized. All units purchased in early 2017 will contain these improvements, while existing units may be easily upgraded at the time of recalibration.
See if the dissolution apparatus in your laboratory are compatible with the 280-DS. For complete details, contact your Agilent representative, or email us at the Dissolution Hotline— dissolution.hotline@agilent.com.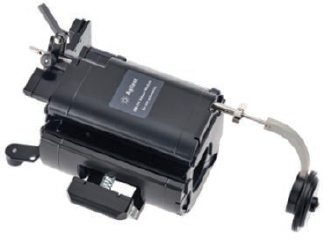 For more information about how the 280-DS MQS can change your perspective on qualification, visit www.agilent.com and search "280-DS."