ERWEKA Introduces the New USP 4 DFZ ll
March 22, 2017—ERWEKA, the premium brand of test equipment for the pharmaceutical and life science industries, introduces the new USP 4 Flow-Through Cell DFZ ll. With its new revolutionary cell design, the ERWEKA Flow-Through Cell Tester DFZ II can be used for various applications thanks to its wide range of available cell types (e.g., for testing poorly soluble products or low-dose formulations with sustained release).
The new cell design with increased leak-tightness and optimized tubing system with quick locks allows a fast preparation and implementation of dissolution tests. The new leaner cell bodies ensure improved cell warming and can be heated individually. All USP 4 DFZ II systems can be easily controlled with the Disso.NET USP 4 dissolution software via a controller.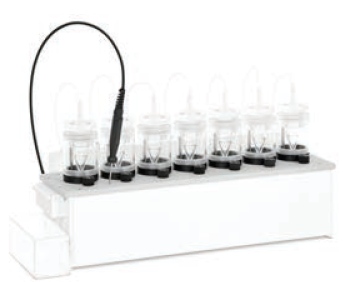 The DFZ ll offers a wide range of available cell types
Innovative Features for Improved Flow-Through Testing Standardized Cell Head
The new cell head fits all offered cell bodies and thus enables a faster assembly of cells while offering lower purchasing costs (needed only once per system). Faster tube mounting is also given by a quick-lock system.
Increased Leak-Tightness
Due to the reduced number of seals and the usage of flat seals with an increased sealing surface, process safety is heightened.
Optimized Cell Bodies and Individual Cell Heating
The reduction of the cell body provides better heating and faster preparation of cells. Each cell can be heated individually via a rotary switch.
Compact and Corrosion-Resistant Housing
The smaller footprint with clear arrangement of cells in one line saves laboratory space and offers perfect visual control of the cells at all times. In addition, the tube organizer on the back of the device prevents mixing up the cell tubes.
Easier Cleaning
With the 3-way valve on the back of the device, the water bath can be easily emptied. In addition, simple water control is possible with the water level and the two openings for temperature sensors on the device cover.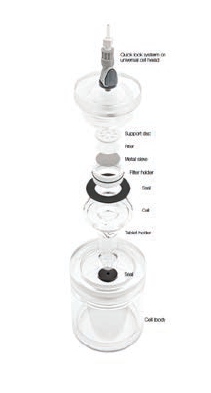 The DFZ ll features a new, improved cell design
The new USP 4 DFZ ll is immediately available from ERWEKA. You can find further information online at www.erweka.com.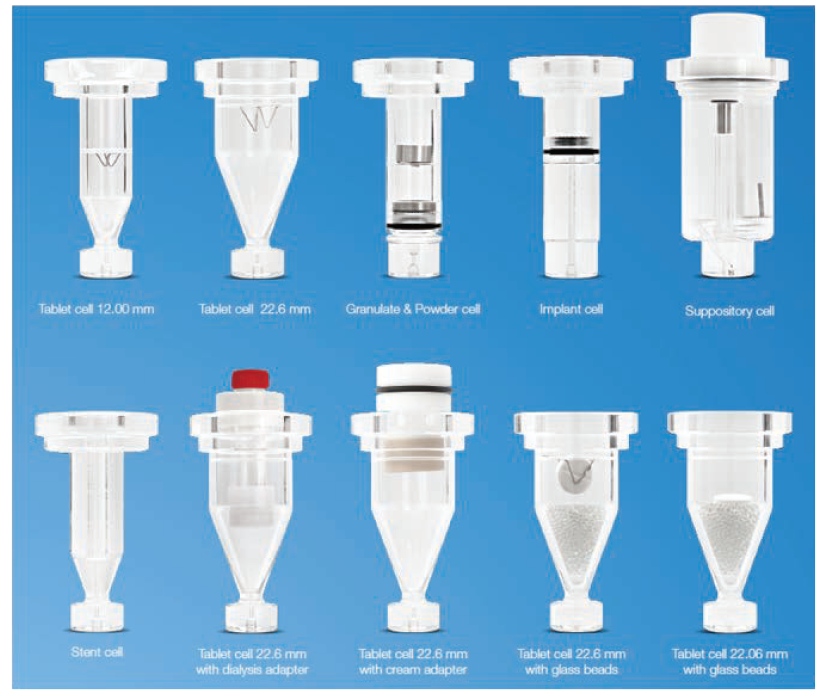 All previous cell types are still available in the new design
About ERWEKA
ERWEKA GmbH is the premium international manufacturer of test equipment for the pharmaceutical industry. We supply tablet test equipment for large pharmaceutical and life science companies, research and test laboratories, and universities all over the world. Founded in Germany in 1951, ERWEKA is the only manufacturer to offer a product for every USP/EP method for solid dosage form drugs. Today we are proud to have the most comprehensive product range and experience in our market sector. Our benchmark in all our doing is top quality. From engineering and design to manufacturing and product support, we take a no-compromise stance on standards.
ERWEKA stands for excellent product quality, attractive design, and bespoke customer support. Our clients have trusted us for more than 65 years.