Summer Time is an Exciting Time at Logan Instruments
Logan has launched a new initiative to boost its scale and scope on the domestic marketplace. In May, they hired, Sean Hill, who comes to them with a diverse, successful professional history including four plus years of direct sales experience. He will be taking on a vital role in helping their brand create new partnerships, while lending assistance to already established relationships.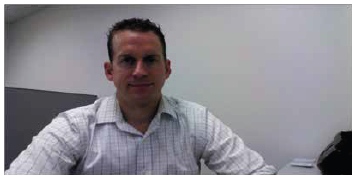 In the past two months he and VP of Operations, Jensen Lee have connected with important scientists and purchasing directors in the industry. They attended the Dermatological Product Development Workshop in Bethesda, MD. At this event, many leaders from the topical areas of the industry were in attendance. A few weeks later, they went to the Chinese American Chemistry Society's Dinner and Symposium. Both of these events proved very worthwhile in maintaining strong relationships, while forging new paths to hopefully wonderful future partnerships.
In the middle of July, Jensen and Sean also attended the Controlled Release Society's Annual meeting in Boston, MA. This was another great opportunity for Logan to interact with top decision makers in their field of expertise. When asked about how this particular conference will help Logan as it grows, president and founder Luke Lee had this to say, "The recognition that Logan is receiving from labs around the country and globally as they continue to explore new arenas for their testing instrumentation is phenomenal. We will strive to be at the forefront of innovation for companies' and higher learning establishments' dissolution, topical, and transdermal testing needs."
Alongside this outward growth on the sales and marketing side of things, internally Logan looks ahead as well. With production at a fevered pace, Logan will look to ramp up its output as it continues to reach more buyers in the marketplace. With many seasoned employees handling these responsibilities in the production area, things bode well for Logan to reach lofty expectations on this side of the business.
On the R&D side of things, Logan has developed two very exciting products. The first being a cultured skin or Epidermal Skin Equivalent(ESE) that will be sold separately or even more commonly in conjunction with one of its transdermal or topical systems. An official product launch is in the very near future. When asked about this Luke said, "Our customers come first. The ease of being able to come to Logan not only for your testing systems, but also for your choice of testing tissues will set us apart from our competition."
Secondly, a couple new systems are also available.
A Dissolution System with 12 positions that has up to three speed zones is now available. On top of this innovation, this piece of equipment comes with individual cameras for each of the 12 vessels. These two features will give labs the capability to achieve much quicker and more reliable data.
A Dry Heat USP 4 and Suspension System that AUGUST 2017 85 acts as both because of its design. An end-user may choose to use the instrument as USP 4 when in the sample is in the horizontal position and as a suspension system when vertical. It is the first of its kind in the marketplace.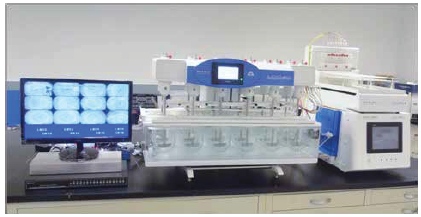 With this paralleled effort from Logan's departments, Logan is in the midst of one the most exciting times in its history. They will continue to look towards the future as a leader in lab testing instrumentation.