Are You a Member of the Dissolution Community?
Agilent is committed to providing you with all the information you need to use and maintain our equipment. As a result, we've created an Agilent Dissolution Community accessible from Agilent.com.
The recently launched Dissolution Community gives you access to Agilent Application and Technical support. You can search for product information, review frequently asked questions, or post a question yourself.
To join, visit Agilent.com today and click RESOURCES → Agilent Community → Dissolution to access the Dissolution Community.
From there you can join the Agilent Community and solicit help on not only dissolution, but many other product areas as well.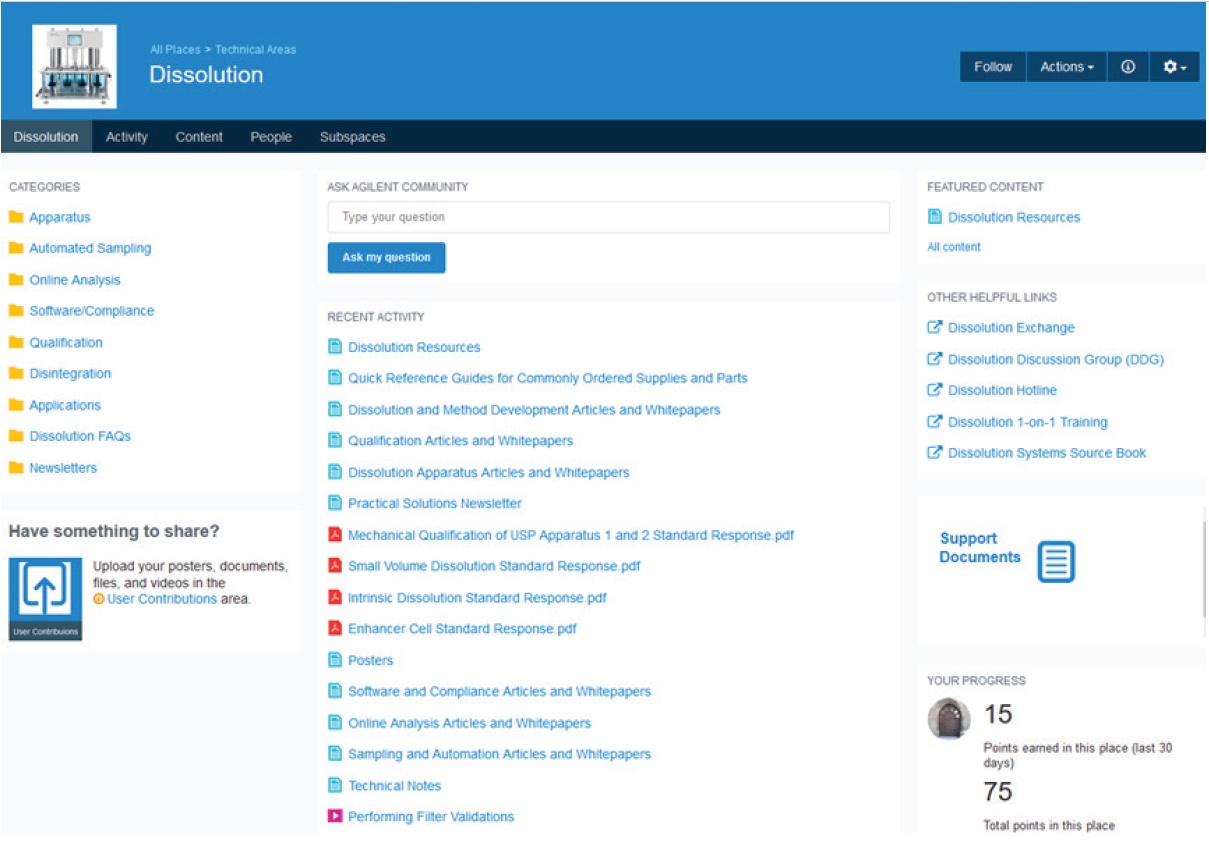 Agilent Community is dedicated to owners of Agilent instrumentation and software. To post a question (or search the archive) of the dissolution community at large, visit the Dissolution Discussion Group at www.dissolution.com.