Agilent Opens Recalibration Center for 280-DS in Chengdu, China
For over a decade there has been a growing trend within the dissolution community to move to Mechanical Qualification (MQ), away from the traditional use of chemical "calibrators." The primary impetus behind this change is the ability to easily qualify dissolution equipment on a shorter interval, thus ensuring more frequent qualification and reducing the chance of an instrument being used when out of specification. Organizations like the FDA, ASTM, ICH, FIP, NMPA (National Medicine Product Administration) and the USP have all issued guidelines regarding the specifications that should be followed to implement MQ.
Agilent first introduced the 280-DS Mechanical Qualification System in 2012, and it has become the standard of the industry. All the measurements required for the mechanical qualification of a dissolution tester were combined into one device coupled to a comprehensive software package, providing the recording and reporting facilities. The 280-DS can measure basket and paddle depth, rotational speed, shaft wobble, shaft verticality, basket wobble, vessel and shaft centering, vessel verticality, vessel plate level, and vibration.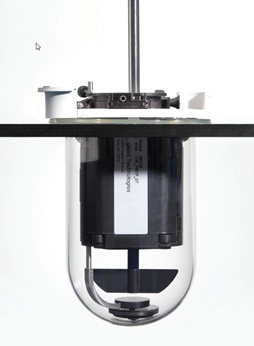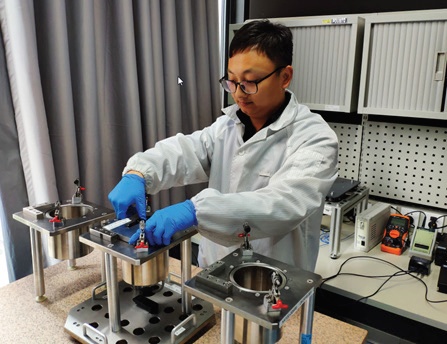 The Chinese NMPA have defined parameters for MQ. To assist our Chinese customers with this implementation, we have recently opened an Agilent 280-DS Recalibration Center in our Chengdu facility. This laboratory combines strict environmental controls with custom designed fixtures and specially trained personnel. Turnaround time has been greatly reduced since the instruments no longer need to be shipped abroad for calibration. The Chengdu site joins marks the 3rd such site for 280-DS recalibrations, joining existing locations in the US and Europe.
To learn more about the 280-DS and its qualification capabilities, contact your Agilent representative.