Logan Instruments Officially Debuts: The PERMETRO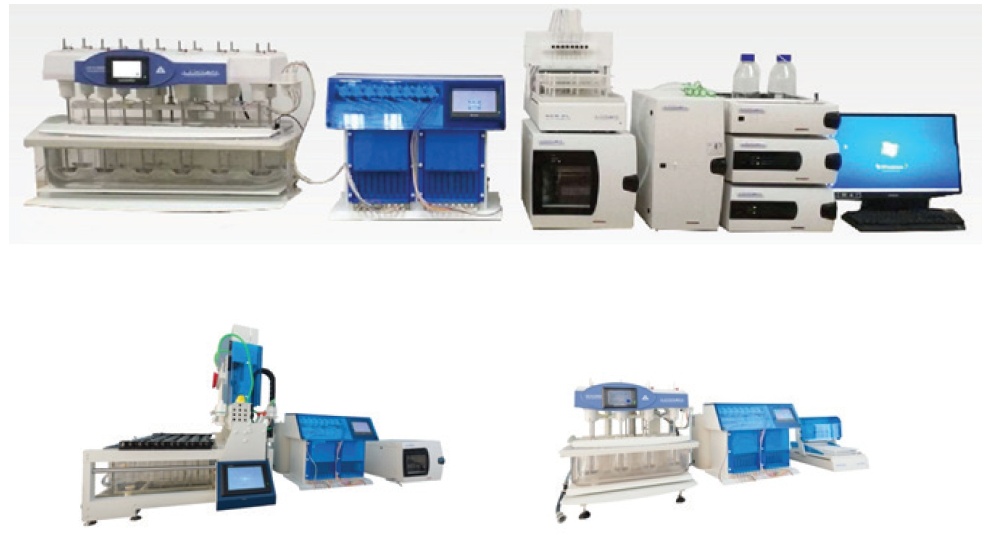 Logan Instrument's new PERMETRO system is a dissolution and permeation all-in-one automated testing system. The PERMETRO system delivers dissolution and permeation results simultaneously. It has multiple advantages verse existing manual two-tank approach as displayed in the following table:

The PERMETRO can sample dissolution solution continuously through the entire dissolution cycle, recreate the flow of drug release from the stomach to the intestines using a man-made intestinal membrane, providing a dynamic absorption profile for permeation through dissolution cycle, and closely mimic the in-vivo drug absorption in intestinal for the first time. The PERMETRO works seamlessly with all USP dissolution apparatus e.g. 1, 2, 3, or 4.
The automation of the new PERMETRO system makes it not only conveniently time-saving but, also opens up many potential applications. A recent study using PERMETRO, commented on by Luke Lee, CEO of Logan Instruments Corp., has demonstrated an improved IVIV correlation for metronidazole. Other potential applications besides IVIVC include bioequivalence (BE) and the understanding of the interferences of food or drugs on drug absorption.
Logan's Dissolution/PERMETRO system is the most advanced in the pharmaceutical industry, opening many new opportunities for pharmaceutical development.