Dissolution Systems Source Book: The eSource for Dissolution Products
Agilent has just released its 2020/2021 Dissolution Systems product catalog, or Source Book. If you'd like to reserve a physical copy, please contact your Agilent sales representative and request 5994-1101EN for an English version. You can also download a PDF copy by going to Agilent.com and entering the 5994-1101EN in the search field.
We have also updated the Digital Source Book, which is available here: http://read.nxtbook.com/agilent/source_book/dissolution_systems_2020_2021/index.html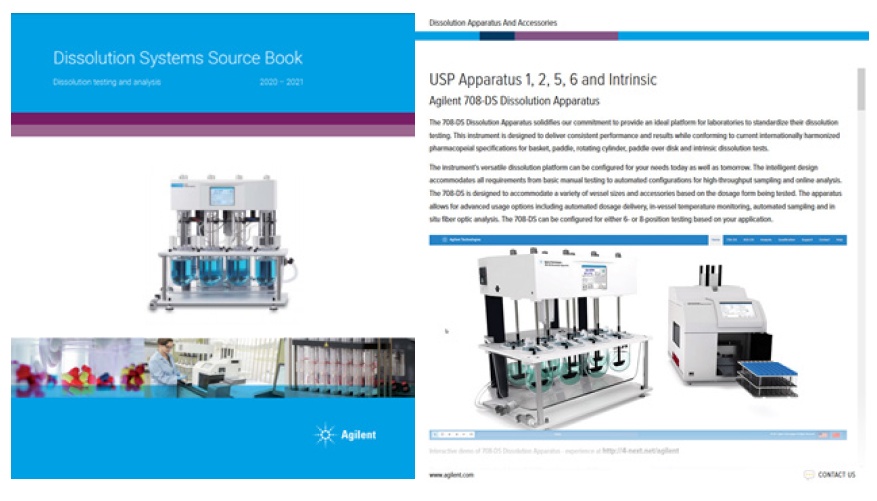 When viewing the Digital Source Book, look for video and document icons (

) to interact with content not offered in the printed version, such as:
Posters
Instructional Videos
White Papers
Support Documents
Internet links
Presentations
Brochures
The Digital Source Book is designed to be desktop- and mobile-friendly, so be sure to bookmark the Digital Source Book on all of your devices.