Distek, Inc. Releases Small Volume Conversion Kit for Model 2500 Select Bathless Dissolution Tester
March 27th, 2020: North Brunswick, NJ - Distek, Inc., a leading manufacturer of laboratory testing instruments for the pharmaceutical and biotechnology industry for over 40 years, just announced the release of their small volume conversion kit for the Model 2500 Select bathless dissolution tester, combining the advantages of bathless instruments with small dissolution volumes.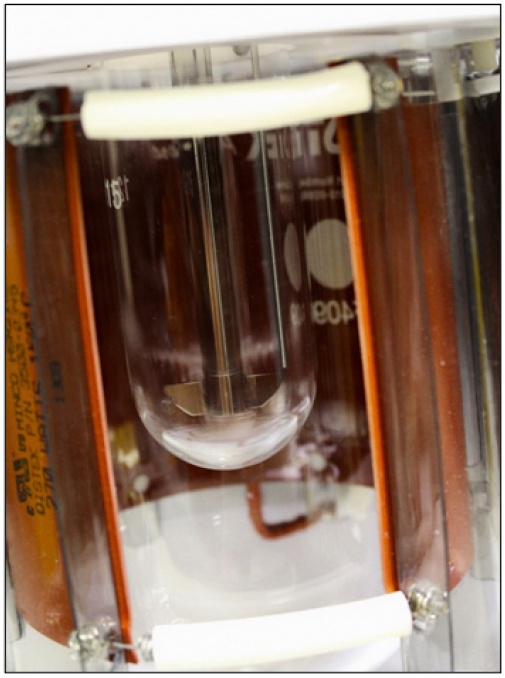 Model 2500 Select with Small Volume Kit
Distek's small volume conversion kit extends the 2500 Select's unique ability to eliminate the water bath with bathless heating technology and the continuous monitoring and control of the in-vessel temperature with the ability to run lower volumes ranging from 30 to 100 mL. This allows formulators to perform rapid dissolution or solubility evaluations using minimum amounts of API. This new kit is compatible with conventional manual or semi-automated sampling techniques as well as in-situ UV Fiber Optics.
To learn more about the new small volume kit or to place an order, contact Distek Customer Service at +1 732 422 7585, email at info@distekinc.com or visit www.distekinc.com.
ABOUT DISTEK, INC.
Distek engineers highly innovative, technically modern and userfriendly instruments that provide many innovative features to customers, worldwide. These include water bath and bathless dissolution, media preparation and disposal, in-situ fiber optic UV, bathless tablet disintegration, content uniformity and dissolution autosampling. Distek's bioprocessing portfolio includes the BIOne single-use bioreactor for cell culture applications as well as the BIOne 1250, an innovative bioreactor control system for both mammalian and microbial models.
Distek's core market includes brand name, generic and biosimilar drug manufacturers, CRO's, CMO's, Nutraceuticals, government agencies and universities. Distek holds several instrumentation and accessory patents and has been ISO certified since 2002.