NEW NanoDis System is Key for Nanoparticle Filtration Success
October 10, 2020 — Uncover the best nanoparticle formulation faster, get products to market earlier, and easily transition nanoparticle dissolution testing from R&D to manufacturing with the new NanoDis System from Agilent. Using established and compliant apparatus that can be automated, the new NanoDis System is ideal for both R&D and QA/QC environments and is available to order November 2020.
NanoDis separates nanoparticles from dissolution media independent of particle size
NanoDis enables online and simultaneous particle separation
NanoDis makes in vitro dissolution of nanoparticles possible with quantification of only dissolved API
NanoDis is suitable for immediate and extended release formulations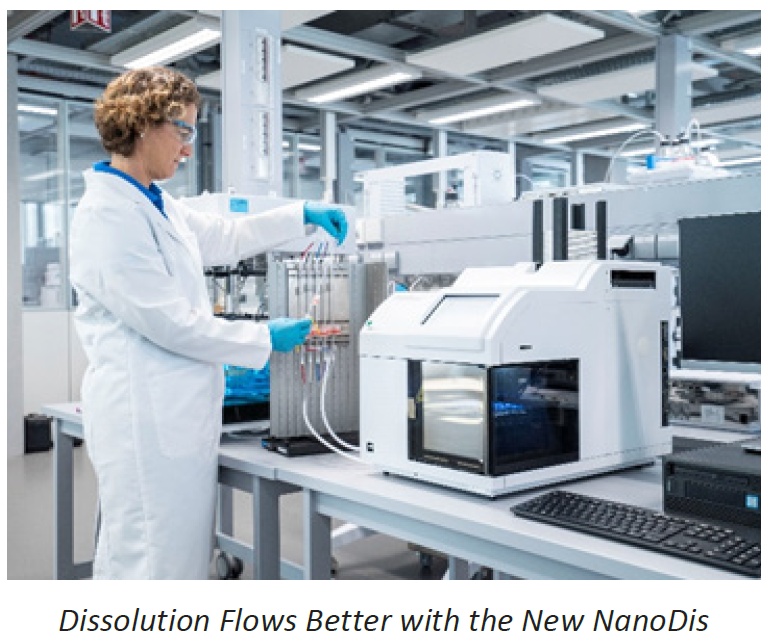 NanoDis ensures that in vitro dissolution of the API is being measured by preventing dispersed nanoparticles being transferred to the Sampling Station (Agilent 850-DS) before measurement. Separating dispersed nanoparticles is achieved using a continuous Cross Flow filtration approach, ensuring only dissolved API is collected and measured. The combination of nanoparticle separation and continuous flow results in a system that is free from blockages and filter ruptures. Any dispersed nanoparticles and media are recycled back to the original vessels (Agilent 708-DS). This enables the dissolution process to continue uninterrupted as well as maintain consistent fill-volumes during the analysis.
Taking advantage of established technology and USP-compliant apparatus (708-DS and 850-DS) with the added benefit of already being automated reduces the risk in any new investment. What's more, the apparatus and all methods are operated through electronically documented and auditable with Dissolution Workstation Software (DWS), ensuring full compliance. You can rest assured knowing that a fully compliant Dissolution Testing solution manufactured to stringent quality control procedures can be universally implemented, ensuring your global laboratory locations deliver the same results, every time.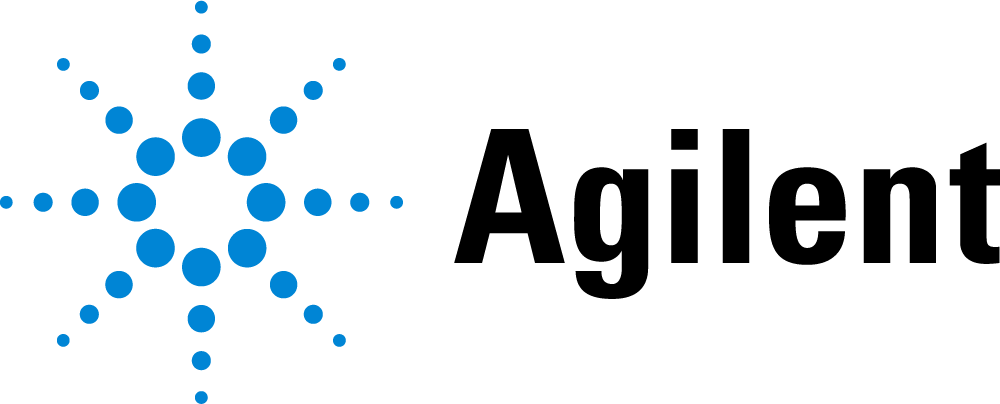 New formulations require new approaches, and Agilent provides you with a holistic solution to fulfill your dissolution testing needs. Bringing together the 708-DS (USP App 1, 2, 5, 6 and Intrinsic), the 850-DS Dissolution Sampling Station, plus the NanoDis System (Nanoparticle filtration), all operated through DWS Software (compliance for electronic records and signature requirements for 21 CFR Part 11) means that your workflow is both compliant and single-vendor. All parts of the workflow operate in manual and automated modes giving ultimate flexibility where needed—from R&D to manufacturing.
Contact your local representative today for your quote and installation timeline. www.agilent.com/chem/contactus