LOGAN C&D 360 Patch Coat and Drying System
Logan Instruments is proud to present the C&D 360 patch coat and drying (C&D) system with a built-in dryer. The C&D 360 consists of a motorize dual-peak-blade, which controls the thickness of the coating and an online heater to dry the patches. It is designed for small scale production of transdermal patches in the lab. It accomplishes both of these processes in approximately 30 minutes. This system simplifies the user to manually coat patches, and then places them into an oven for drying. It is the most economical system of its kind on the market. Below are the major features:
High stability, even coating
Built-in waste tray to eliminate waste
Detachable blade provides flexible operation and easy cleaning
Built-in leveler setting
Supports multi-language, user-friendly color touch screen display
Selectable models for manual or auto thickness control
Dual-peak-blade design for even coating
Online heating device to dry patches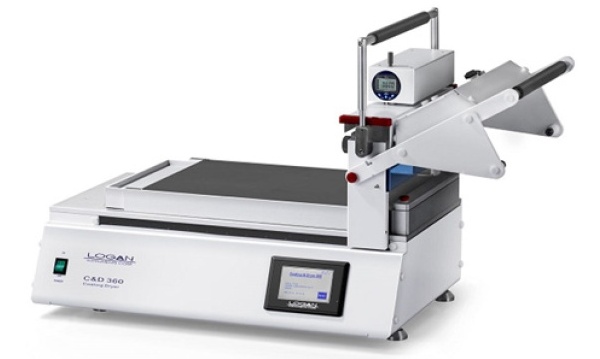 Please visit us at AAPS (PharmSci 360), booth #1517, this October 18-21, 2021. Besides the CD360, we will have diffusion cell apparatus manual or fully automated, auto UV and HPLC System for USP apparatus 1 and 2, USP apparatus 4 with auto sampler, and Permetro with USP apparatus 2 on display.