New Products from ERWEKA
Langen, October 11, 2022 — ERWEKA GmbH is proud to announce the release of the digital stand-alone Dissolution Offline System for DT 950/9510 Series and the next generation friability and abrasion tester TAR II.
Digital Dissolution Offline System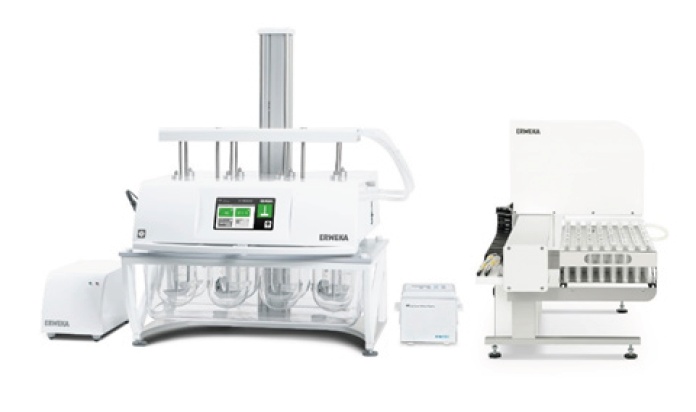 The new digital dissolution offline system is completely controlled by the digital software platform first introduced with the DT 950. To enable control over the hardware, TestAssist, the dissolution testing assistant has been upgraded to include a new offline testing mode. With this new testing mode, TestAssist is able to control the automated sampling station, connected pump and sample collector for fully automated dissolution offline testing. Furthermore, the ERWEKA operating system running on the DT 950/9510 has been extended with an easy-to-use user management for flexible access control of the full dissolution offline system. The Digital Dissolution Offline System is available for all 6-to-8 test station DT 950 Series and 12-to-14 test station DT 9510 dissolution tester.
TAR II - Advanced friability and abrasion testing with automated calculation and direct balance data connection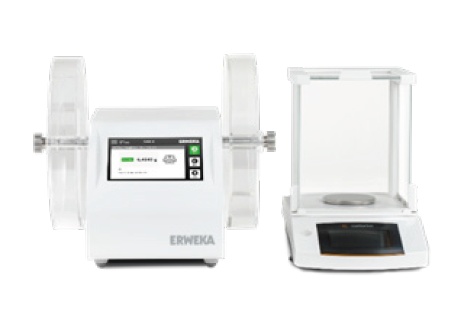 TAR II is equipped with a modern touch interface design first introduced with the digital DT 950. It features ERWEKAs testing assistant TestAssist, specifically customized to make friability and abrasion testing as fast and easy as never before. With TestAssist, the TAR II simplifies its testing process and automatically calculates results. Furthermore, a balance can be optionally connected to the TAR II for fully automated weight data transfer during testing with TestAssist.
In the spirit of all recent ERWEKA product releases, TAR II is fully upgradeable even after the purchase - from one to two test stations, and the optional balance connection can also be added later.
Availability, resources, and online demos
Both the Digital Dissolution Offline System and the friability and abrasion tester TAR II are available for order now.
More information such as brochures, technical specifications and videos head over to our website www.erweka.com. We are also happy to show you the Digital Offline System and/or TAR II in an live online demo - just contact your local ERWEKA sales representative or our sales team at sales@erweka.com.